Our Board Members making puppets
for our bundles!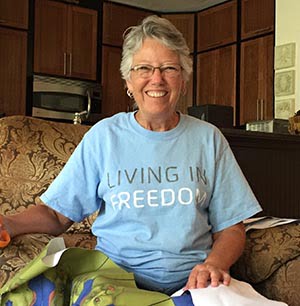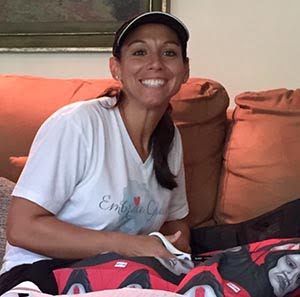 You Make A Difference
Children who have been sexually abused are at higher risk for death.
Children who have been sexually abused feel alone and isolated even when they are surrounded by people they know. Their lives are lived in quiet desperation.
Social isolation leading to loneliness influences health and the risk of premature mortality. Loneliness poses a greater risk for mortality than obesity, and is comparable to alcoholism or smoking 15 cigarettes a day.
As you support our ministry you advocate and help children and their families affected by abuse to heal.
[caldera_form id="CF57ed3ea0da6fa"]
Nancy Roy, Therapist
Imagine yourself when you were 6 years old, and you are being hurt by the person you love. You believe that you must be bad and unlovable.
You're scared because you never know when you will be hurt; it could happen at any time, and you don't know how to make it stop.
Imagine further that you have told what is happening to you, but you are not believed. You have no escape, and no hope that things will get better.
Many children are trapped in homes and live every day for years in situations similar to the one described above.
On the other hand, many children are being abused by their coach, teacher, neighbor or relative who is supposed to love them, protect them and take care of them.
Or, children are abducted and trafficked on the national and international markets, and exploited on the internet. It is devastating for the child and their families, and it is heartbreaking for all of us who have become aware of the issues involved.
I am sure that you are aware of cases where children have been abused, but you may not know how prevalent or serious the problem actually is for our children. You may want to help… but wonder how.
If you would like to learn more about how we are working to provide healing and education for our children and their families, and raising awareness about child abuse, you may want to read the About Us section on this website.
It describes how we are addressing this issue, and provides some statistics on child abuse, with references.

If you would like to join us in our work, your donation would be a tremendous help for a worthy cause.
With grateful appreciation from our team at King's Treasure Box Ministries.
<p style="text-align: center;">King's Treasure Box Ministries, Inc. Ⓒ 2016 - All Rights Reserved<br /> Mailing Address: 4920 Atlanta Hwy #373, Alpharetta, GA 30004<br />Phone: 470.695.4174<br /> Business Hours: By Appointment Only</p>